Did you pay attention in health class?
Yeah, us neither.
We've learned a bit since then. While we aren't going to make you watch one of those terrible sex ed videos, we did write you a short play, just for funsies:
"Your Period: A Play in Two Acts"
The Scene
This is your uterus.
It's the scene of your period.
The HQ, the hotspot, the hive.
Every cycle, your uterine lining preps itself for a pregnancy.
If you don't become pregnant, estrogen and progesterone begin to fall.
When they bottom out, your period begins. Out goes the lining. Farewell!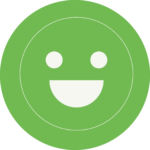 Act 1
Estrogen Rising
Phase 1 + Phase 2
MENSTRUAL + FOLLICULAR
Meet estrogen.
Estrogen makes ovulation happen.
Estrogen makes you feel goooood.
Motivated, radiant, maybe in love with yourself.
You'll forget all about your last period soon.
Bc this act is a prep for a big shiny O. Ovulation, that is.
Estrogen is the star. Progesterone tags along.
FSH*, that great fairy godmother, comes in to speed things along.
LH* arrives with the drama, bada-bing.
Estrogen's rising, rising, rising…
Finally, you ovulate and all is gorgeously well in the world.
Estrogen falls. Its work here is done. The others follow.
End of Act 1.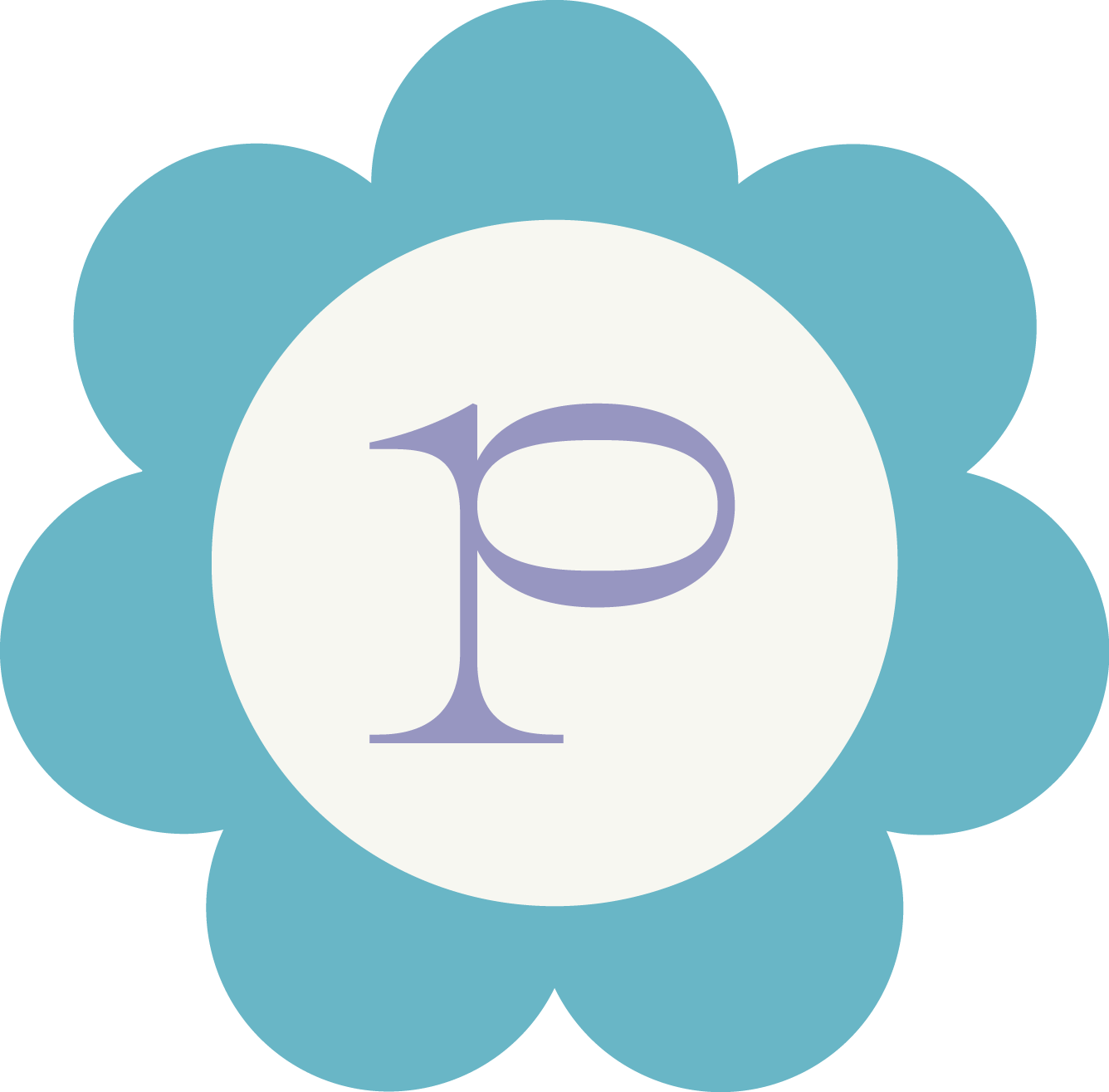 Act 1
Progesterone Rising
Phase 3 + Phase 4
OVULATORY + LUTEAL

Meet progesterone.
Progesterone bakes cookies and decorates for fun.
Progesterone makes you feel… interesting.
Some mystery, some magic, sometimes confusing and sad.
Once ovulation happens, progesterone hustles to prepare for pregnancy.
It kikis with estrogen, who's much chiller this time.
They've got a broom and a feather duster and they're getting things all cute and ready. They make cozy spots for your egg to hang out.
Then they get news — you're not pregnant.
Gotta go, gotta go, gotta go.
Progesterone gives you some snacks. You hold hands, cancel plans, and binge watch some Netflix.
Everyone leaves, except those sneaky prostaglandins.
Just you and your cramps, menny.
End of Act 2.
Credits:
Estrogen, Leading Lady
Progesterone, Domestic God
FSH, aka Follicle Stimulating Hormone, Busy Bee
LH, aka Luteinizing Hormone, The Mama With the Drama
Prostaglandins, Little So-and-Sos
Did you fall asleep? Were you doodling in your notebook?
It's alright, we've got this. 
Here's a chart in case you missed it: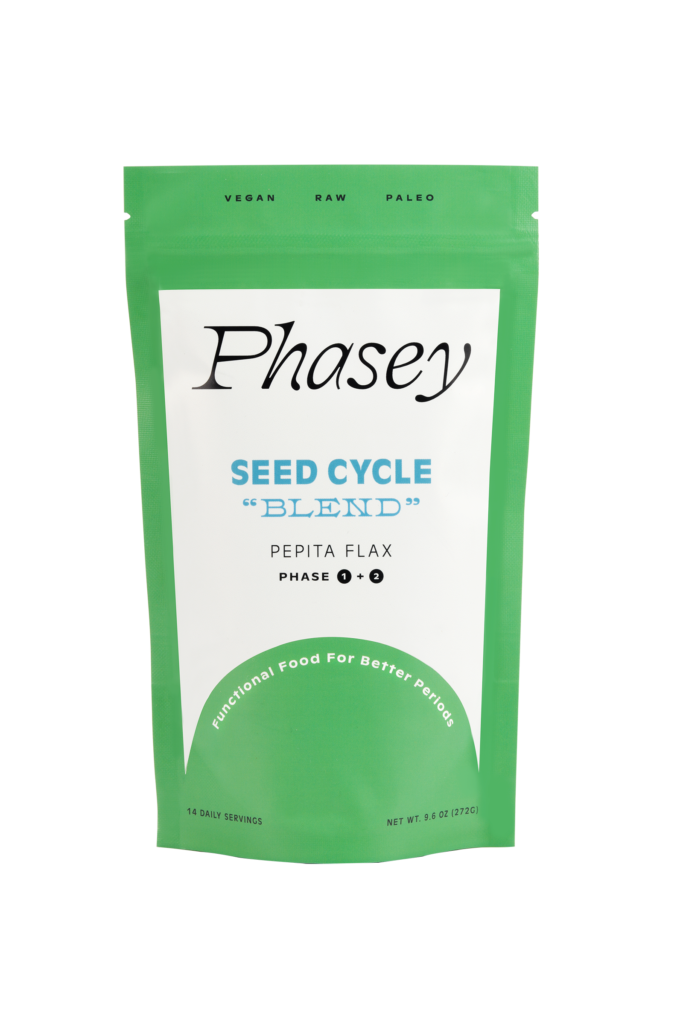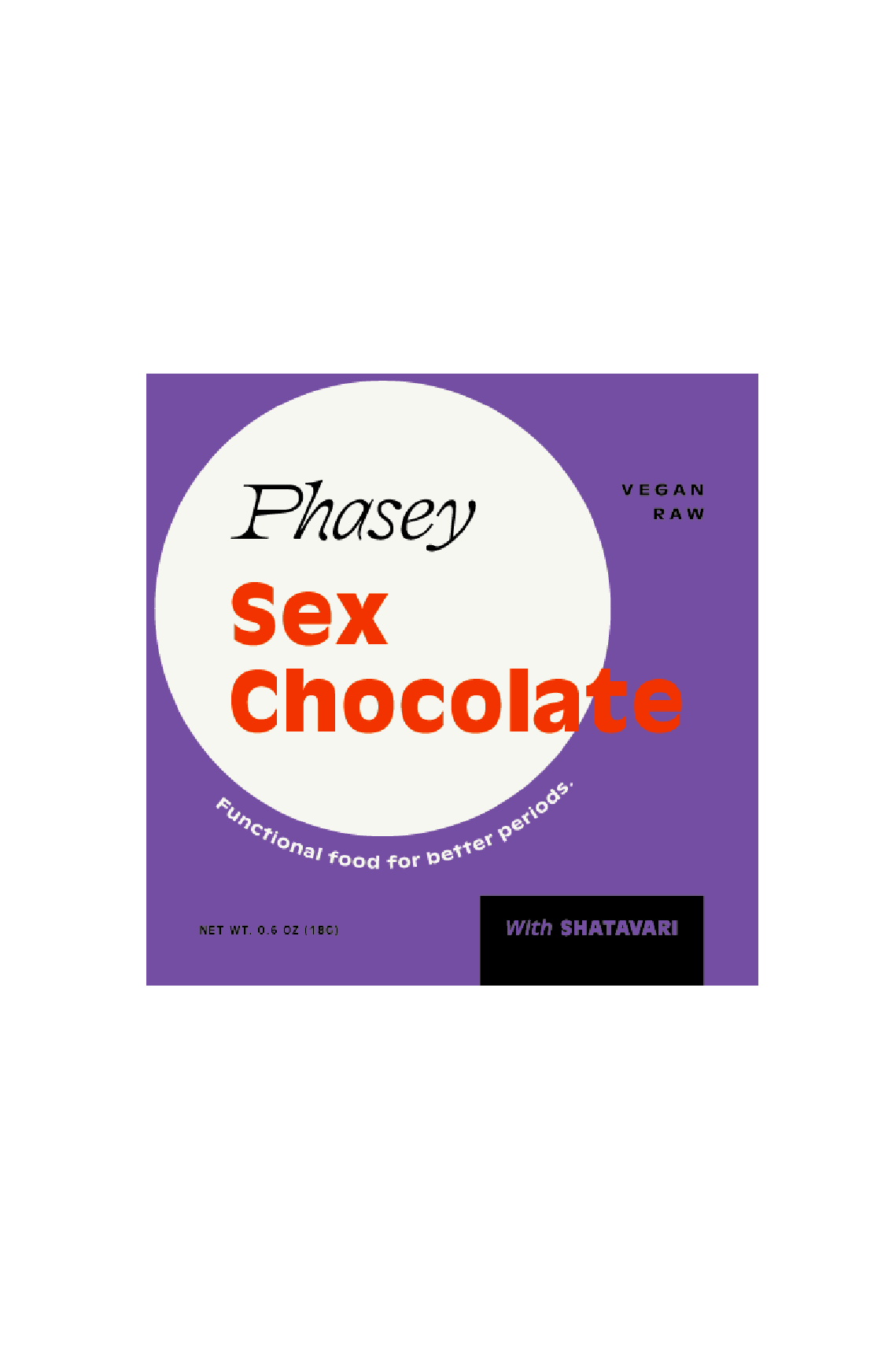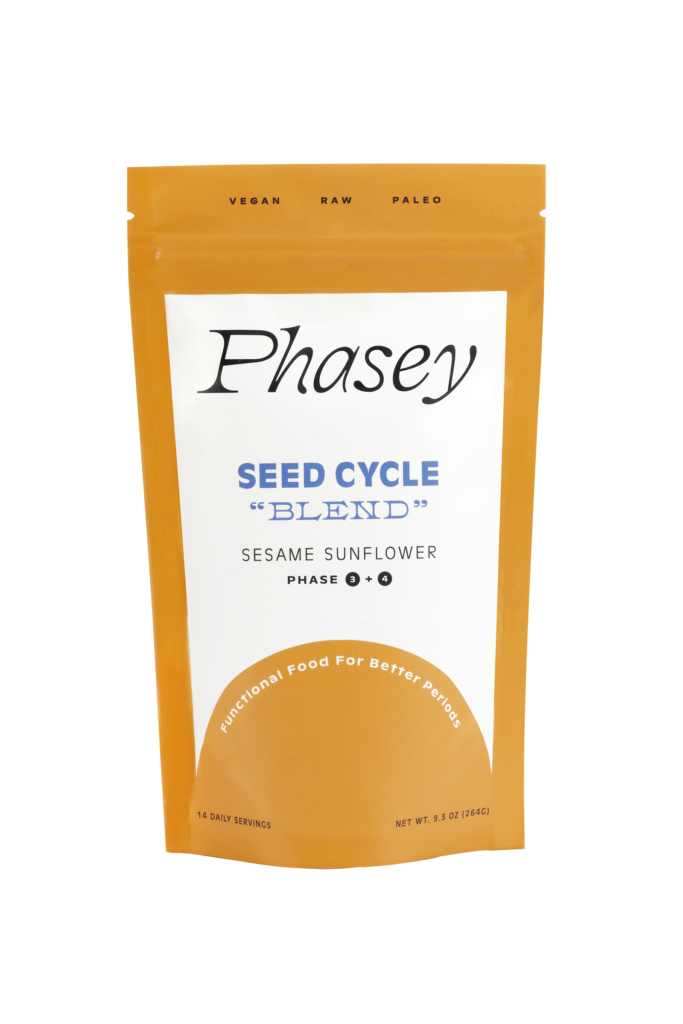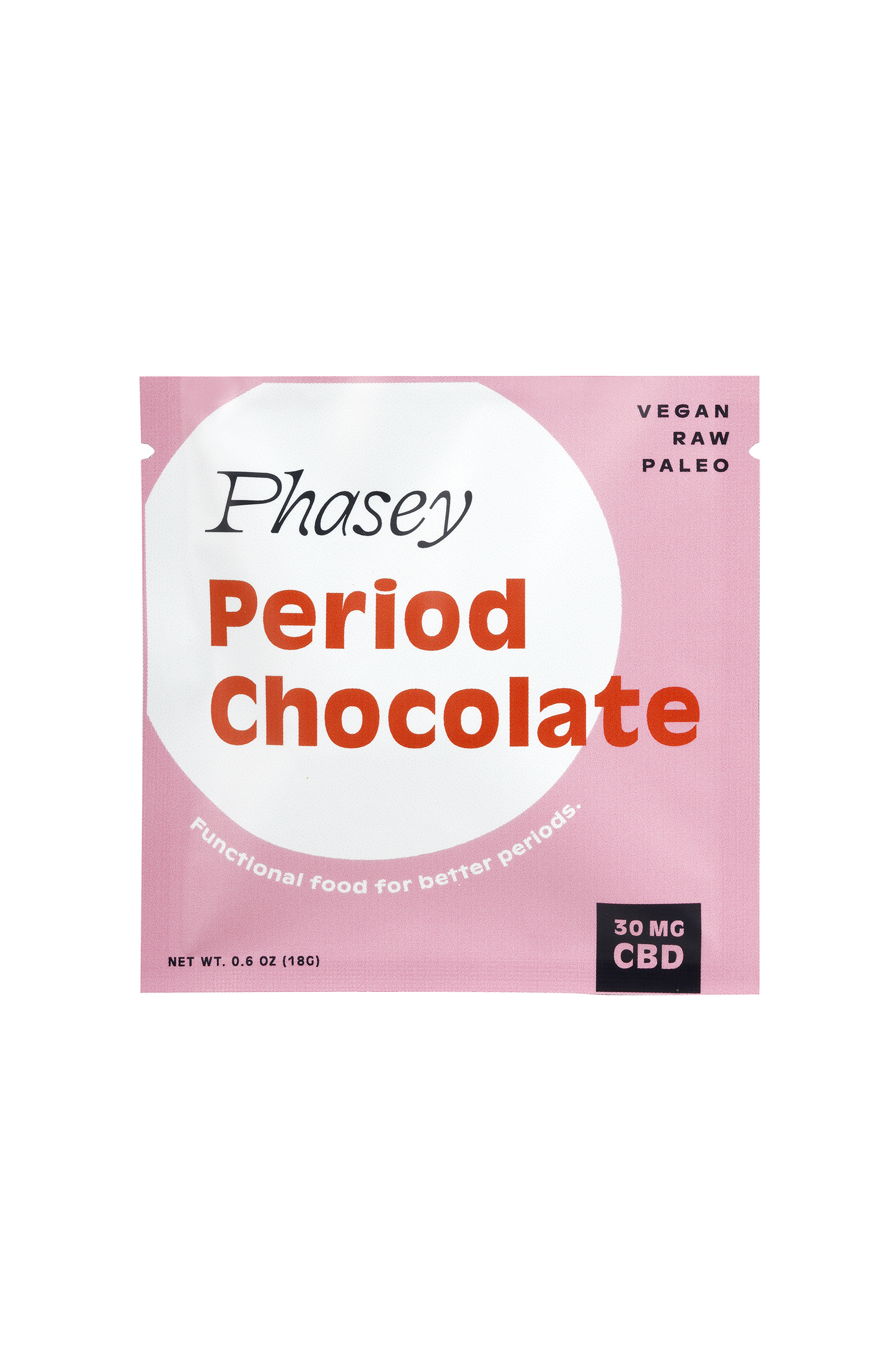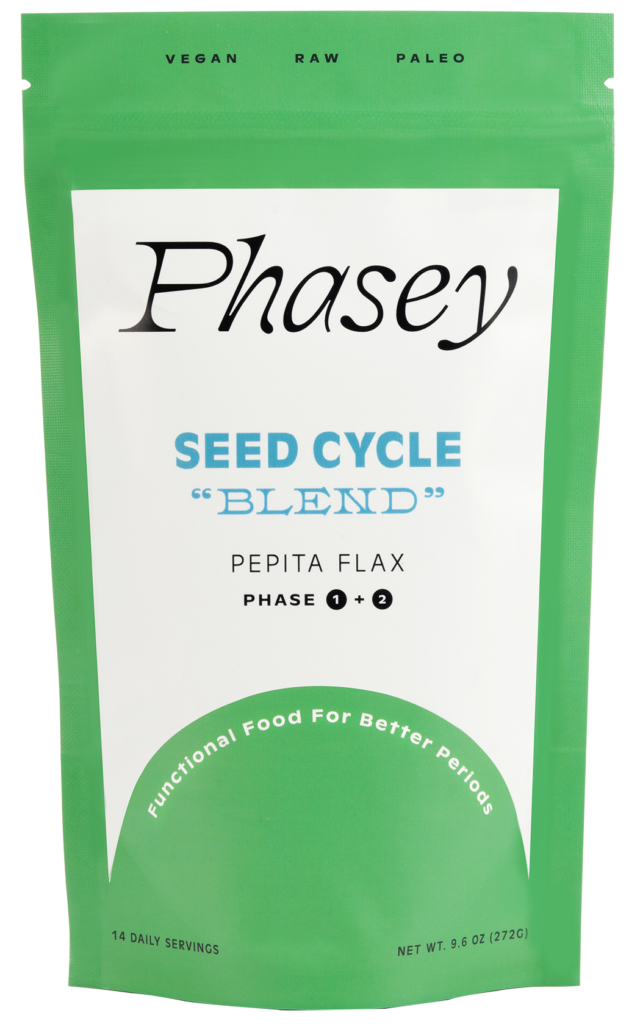 Pepita Flax Seed Cycle Blend
Estrogen rising. Pep in your step. Phasey Pepita Flax Seed Cycle Blend is a treasure trove of essential omega 3s, magnesium, manganese, and zinc. Four seeds to feed your menstrual + follicular phases. Two tablespoons a day to tell your crampies "hey."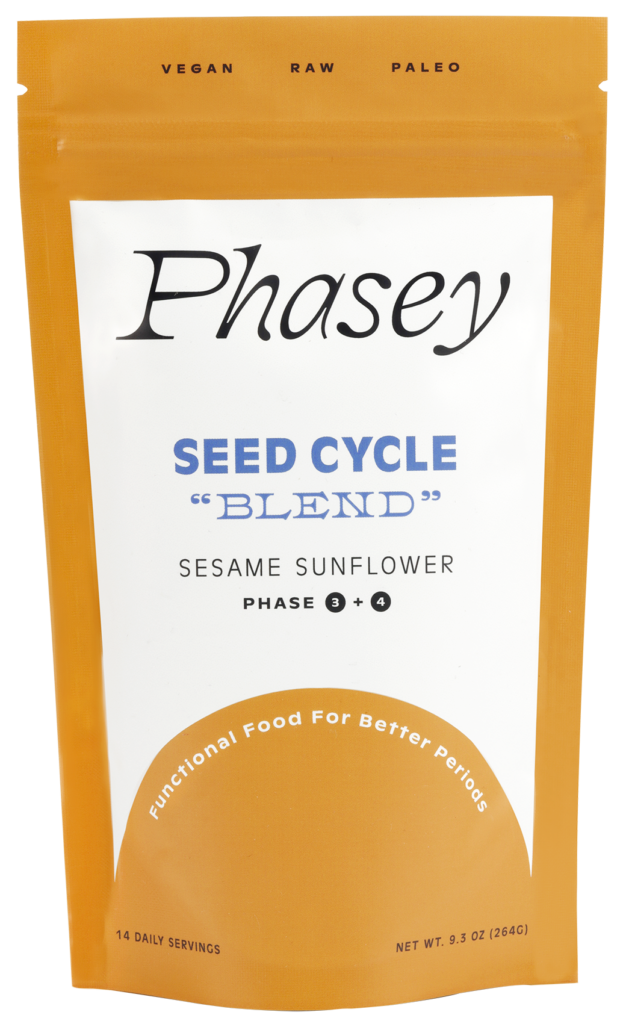 Sesame Sunflower Seed Cycle Blend
Progesterone rising. Sunshiney days. Phasey Pepita Flax Seed Cycle Blend is a treasure trove of vitamin E, vitamins B1 and B6, magnesium, manganese, and selenium. Four seeds to feed your ovulatory + luteal phases. Two tablespoons a day to keep bad moods at bay.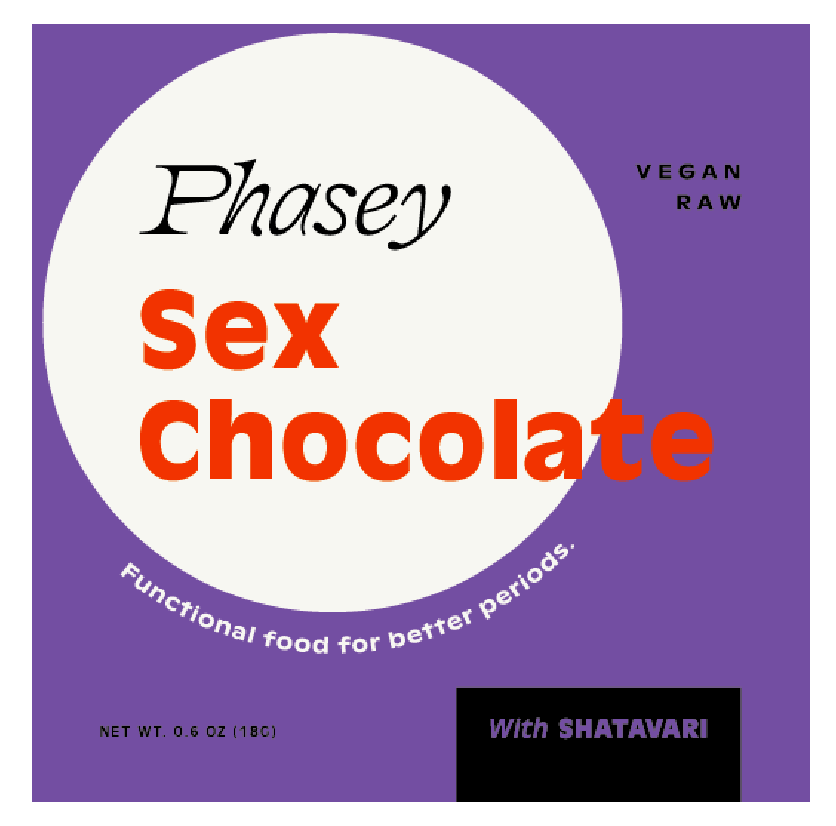 Very popular. Next batch ships January 2024!
Get in, we're going there. Yes, there. This truffle is laced with organic shatavari, an Ayurvedic herb with a storied past of repro revival. So you're spruced up, piquant, a rocket ship on your way to Mars. Stresses be damned. Cliché in the best way, sex and chocolate. Enjoy solo or avec bedfellow. Also: Practice safer sex.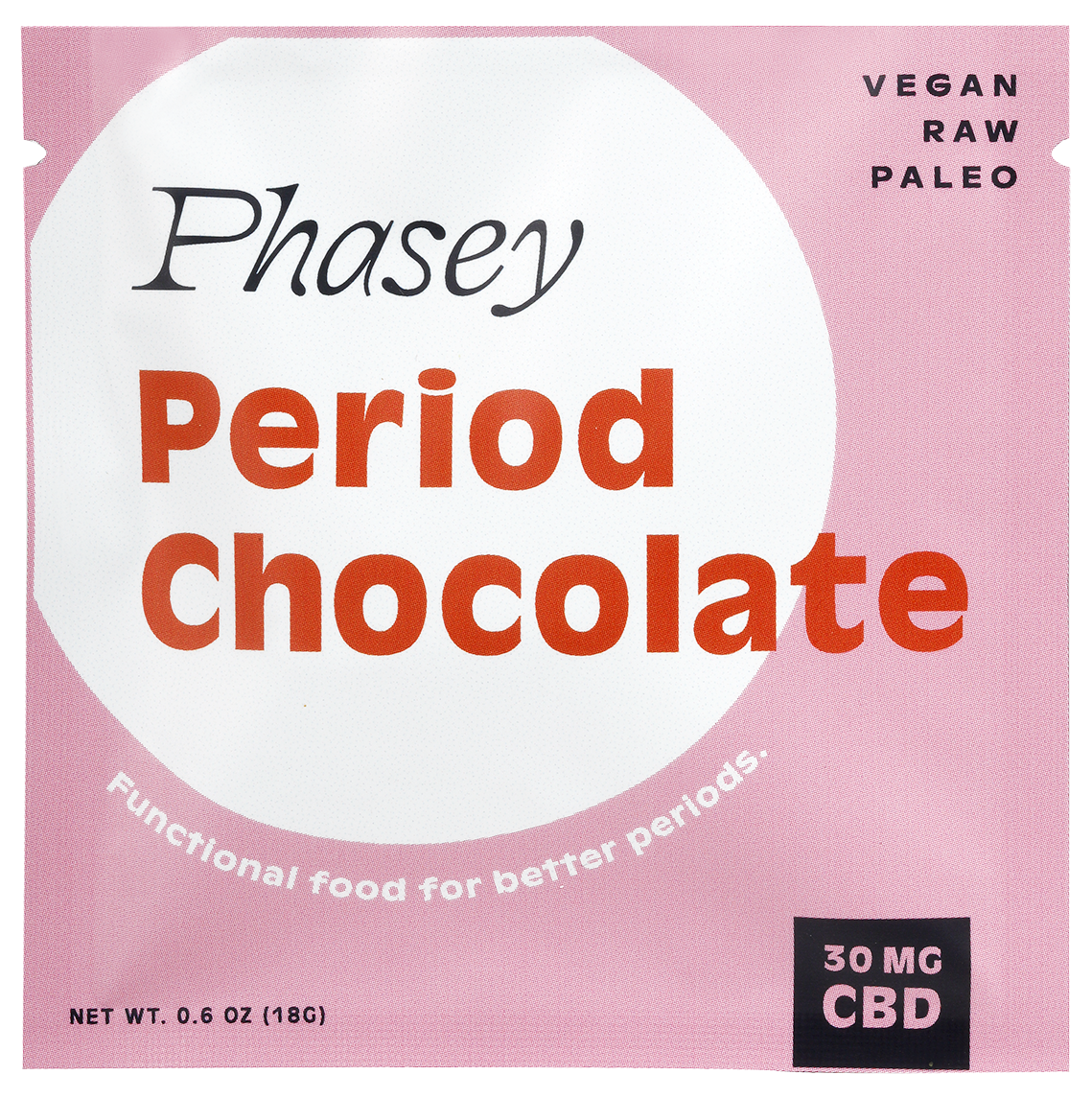 Very popular. Next batch ships January 2024!
Yep, everyone's favorite is a miracle worker for period pain. We put full spectrum hemp extract in a fancy chocolate truffle. Lasts 4 to 6 hours. V nutritious. Single-serve for busy people. We've stopped guzzling Advil and we hope that you will too.